Found 189 Results
Page 1 of 32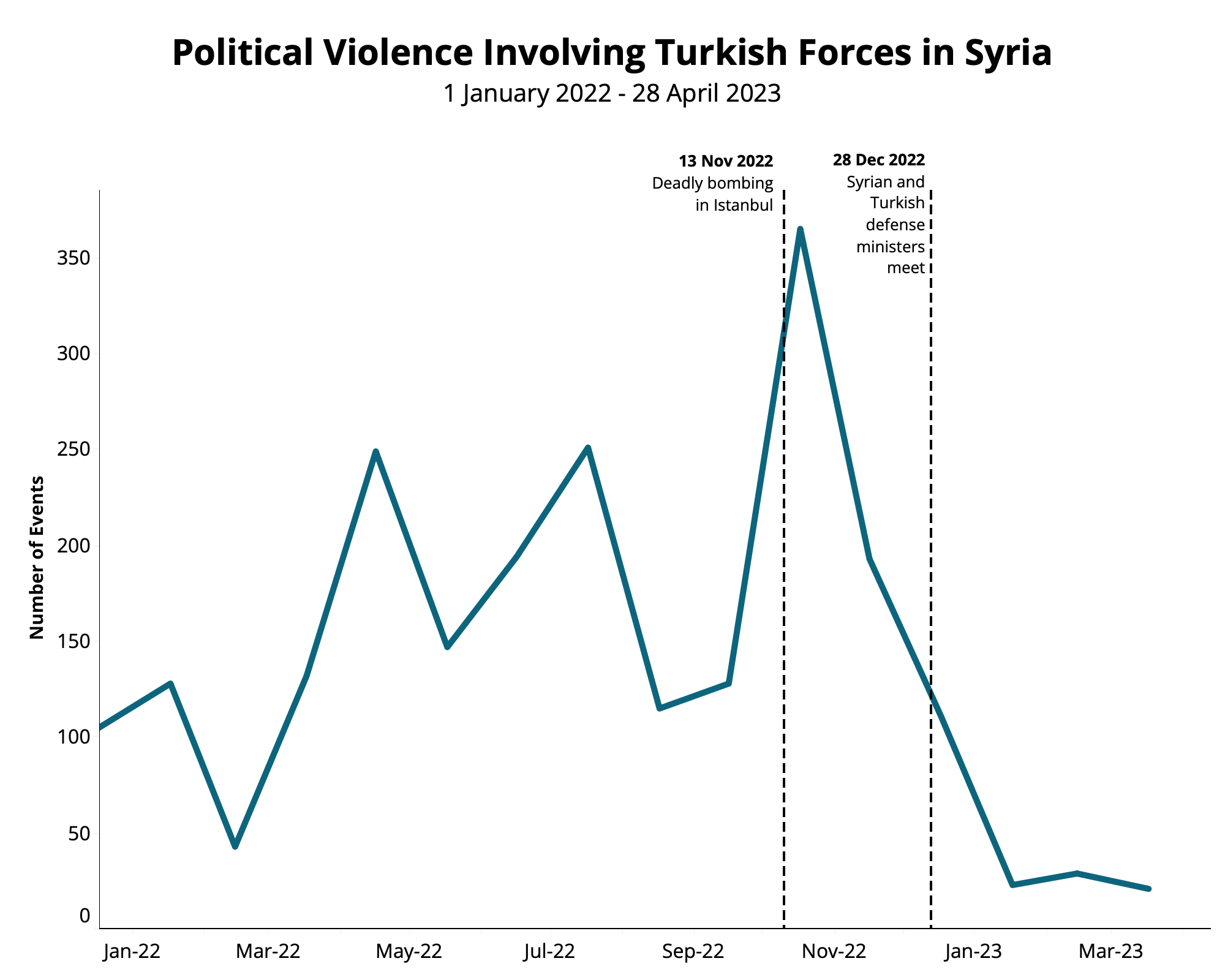 8 May 2023
This report examines how Turkish security forces have dealt with Kurdish separatists at home and abroad during Erdogan's second mandate as president and in the lead-up to the 2023 elections.
Read More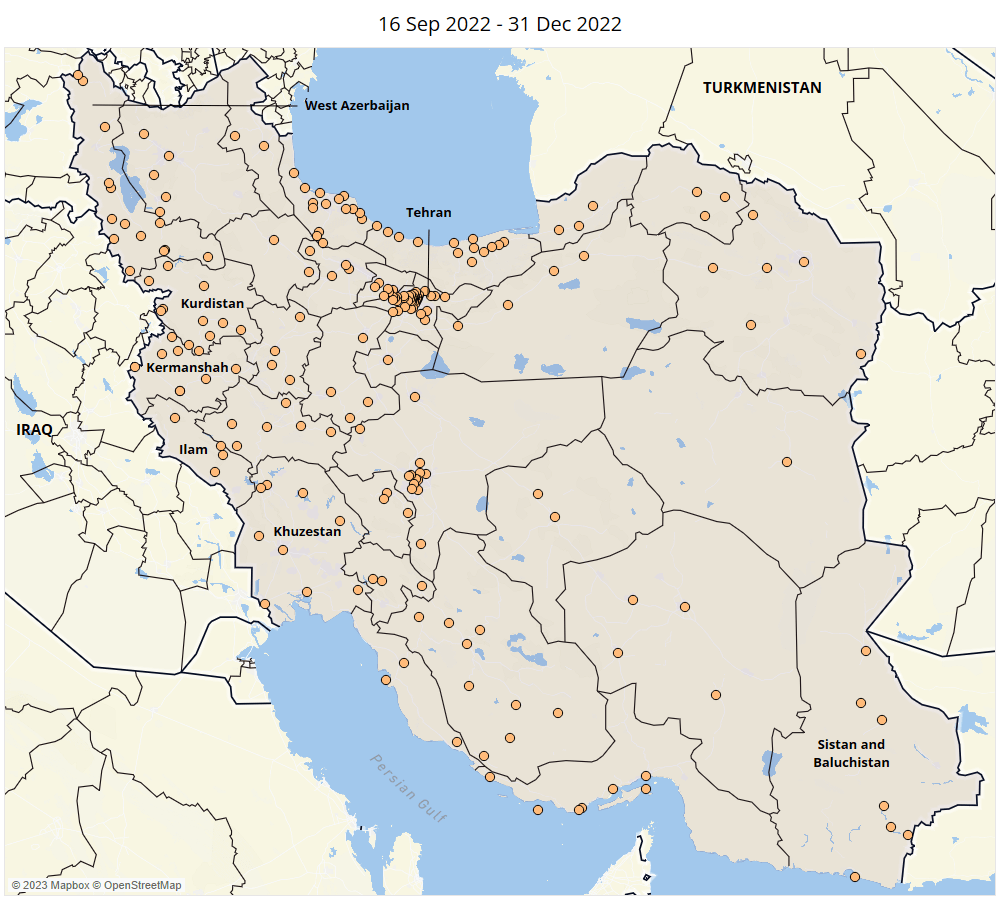 12 April 2023
The mass demonstrations that broke out in Iran after the death of Mahsa Amini were not only unique in their geographic spread and longevity, but also in the way they coalesced around a wide range of grievances with the Islamic Republic. This report analyzes the latest data on the movement and examines how it may evolve and impact the regime's future stability.
Read More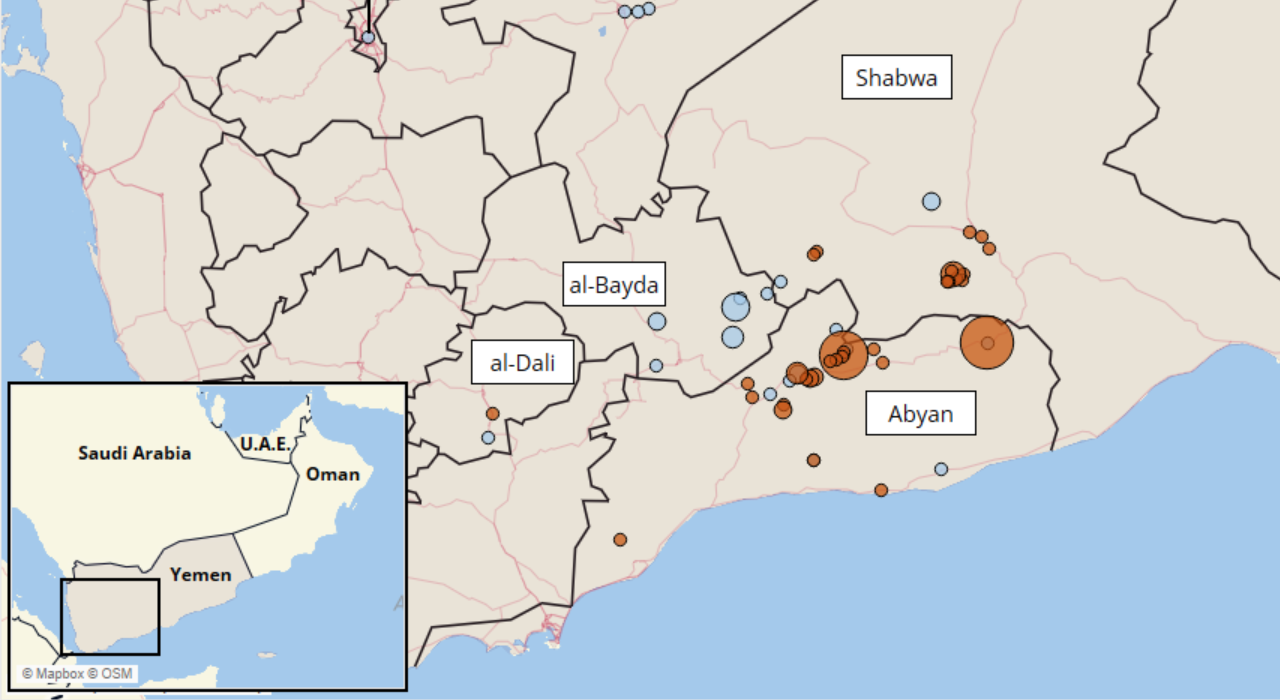 6 April 2023
This report follows on from previous ACLED analysis, examining Al Qaeda in the Arabian Peninsula's activity from 2021 to the present.
Read More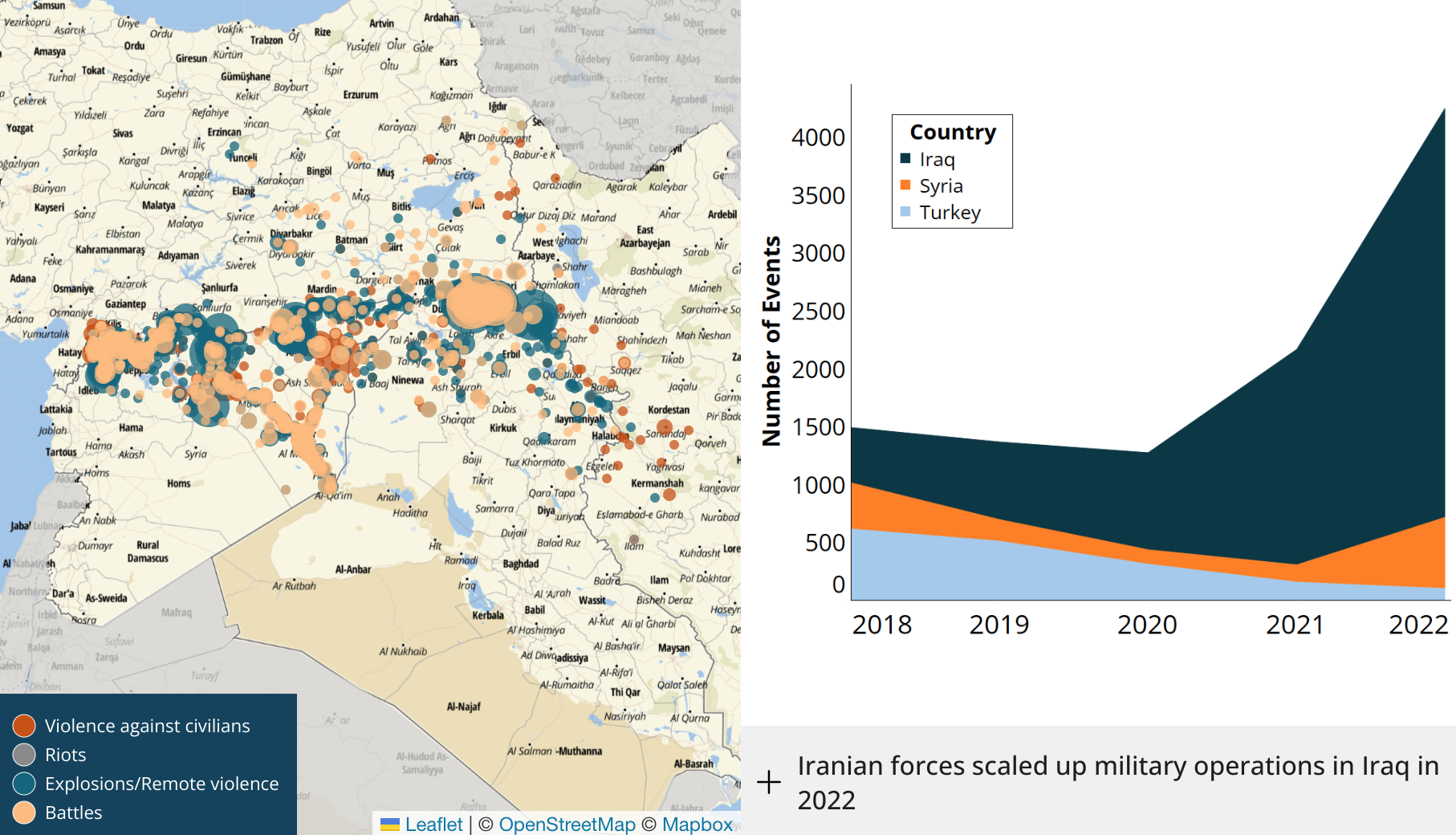 8 February 2023
The Kurdish regions — an area spanning northern Syria and Iraq, southeastern Turkey, and northwestern Iran — continued to be the scene of heightened tensions in 2022.
Read More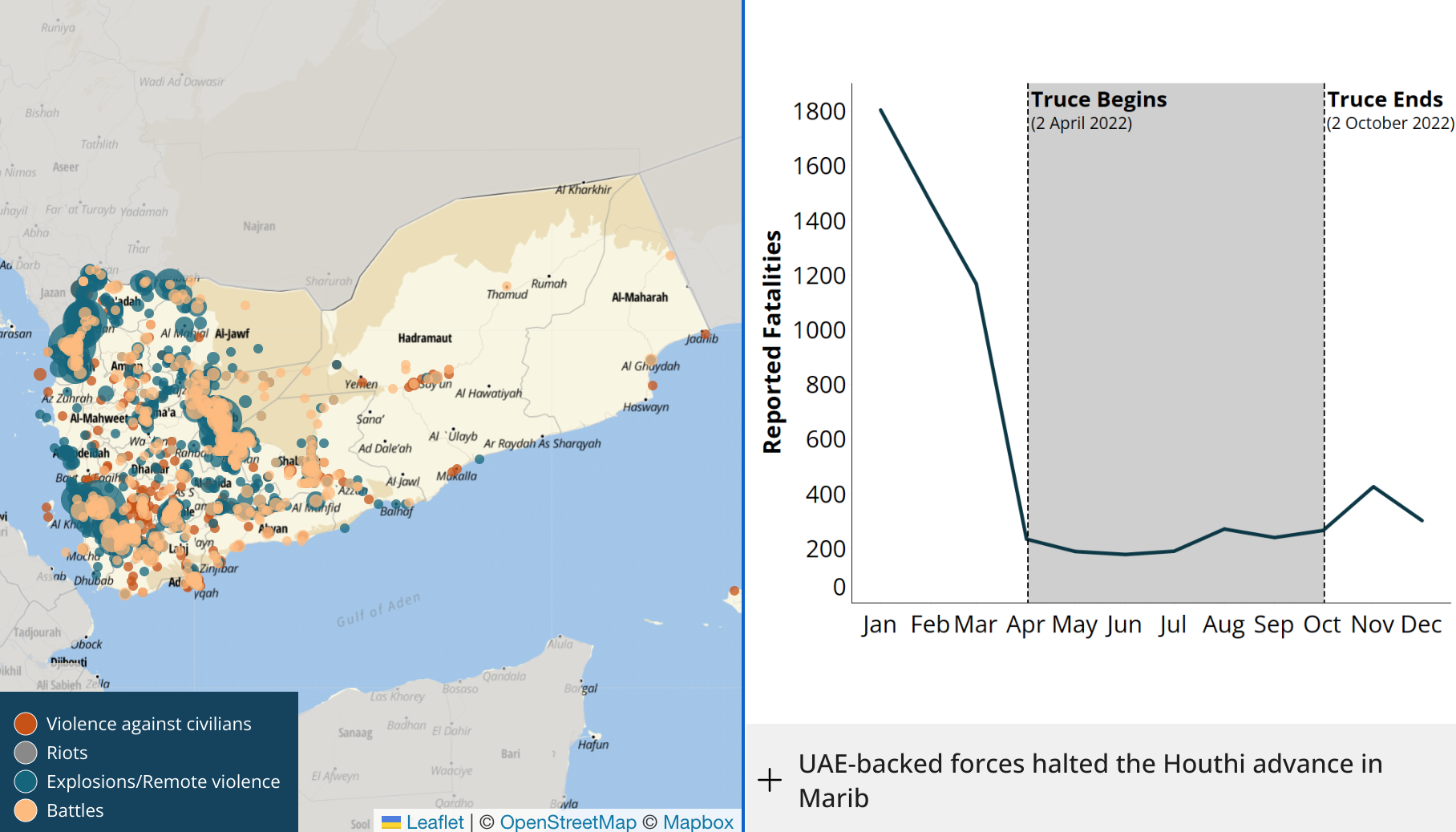 8 February 2023
Among the deadliest conflicts of the twenty-first century, the war in Yemen has caused at least 158,000 reported fatalities from political violence between January 2015 and December 2022, including over 15,700 civilians killed in direct attacks.
Read More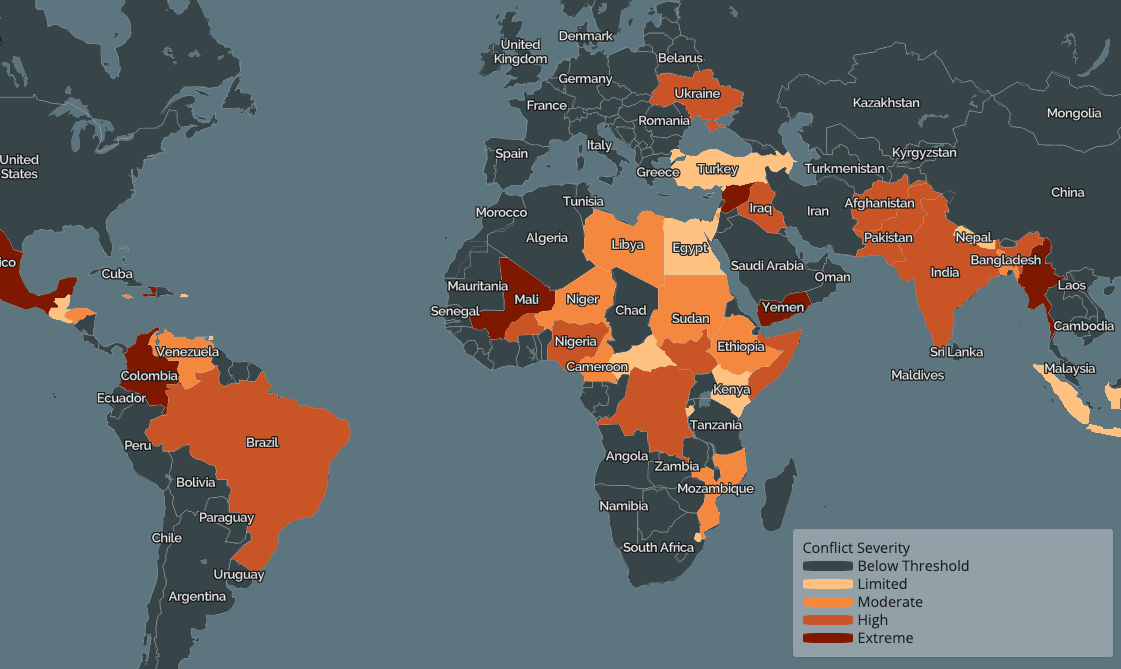 19 January 2023
Drawing on the latest ACLED data, the Conflict Severity Index assesses four key indicators to identify the most severe forms of conflict, providing new insights into how and where severe conflicts occur.
Read More
Page 1 of 32